THE DYNAMIC DUO OF
LADY HATCHET AND LANDIS EXPANDIS!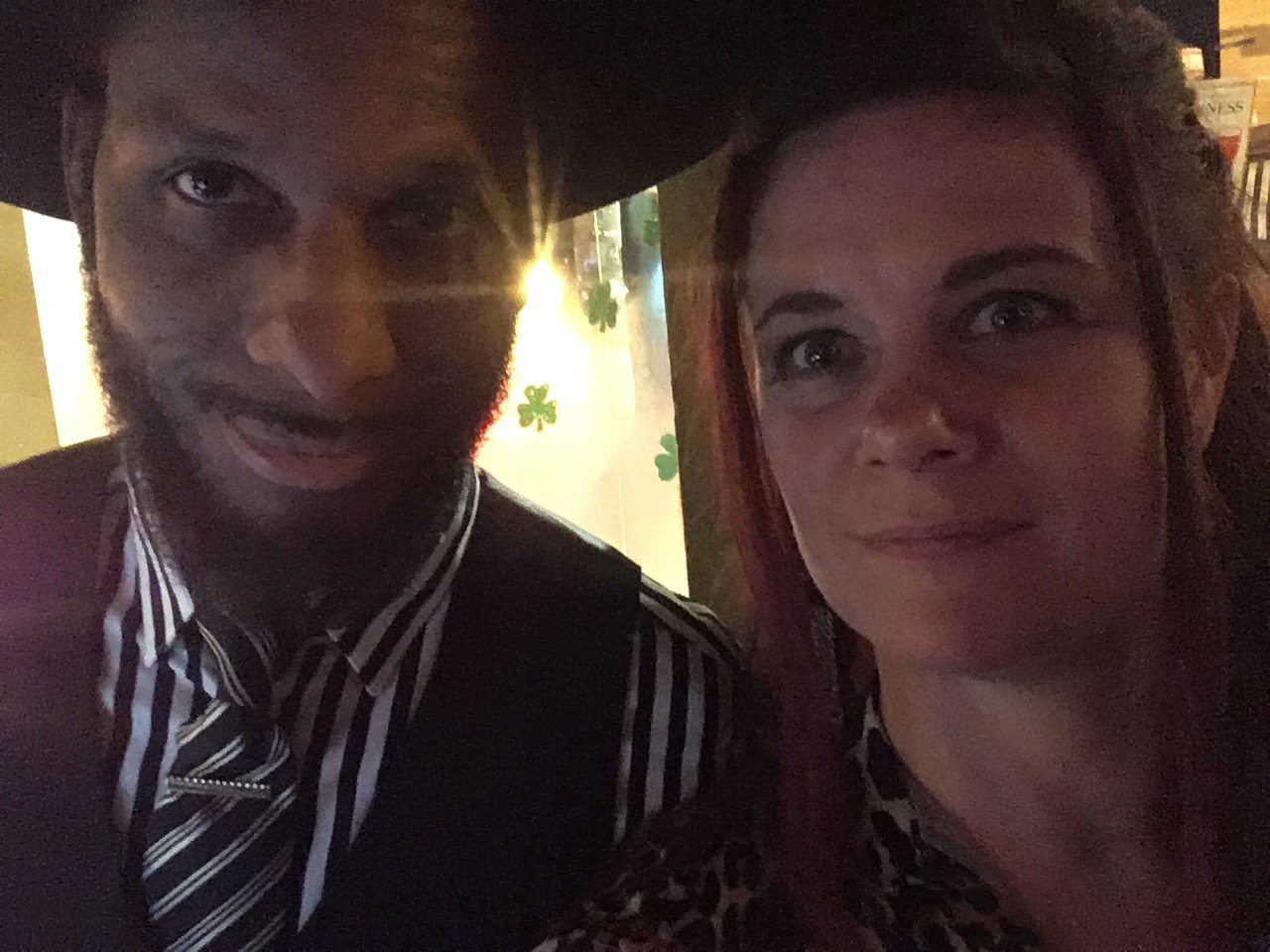 For the past two years, Lady Hatchet (The Scotch Bonnets, The Players Band) and Landis Expandis (All Mighty Senators, F City, Skin Tight Soul Party) have brought their combined musical forces, as well as the power of their personalities, to the bars of Fells Point, and beyond! Together, they have honed over three hours of popular rock, pop, and soul songs that have proven to get people to drink, dance, and sing along. And rarely do they shy away from requests; even if they've never played a song, this duo will conjur a version that always satisfies the audience and often finds its way into their repetoire!
Lady Hatchet and Landis Expandis' acoustic duo brings the energy of a full band to smaller spaces for a leaner budget. To book them at your venue, email Lady Hatchet.
Song List:
Back On The Chain Gang - The Pretenders
Billie Jean - Michael Jackson
Borderline - Madonna
Buddy Holly - Weezer
Come As You Are - Nirvana
Come & Get Your Love - Redbone
Country Roads - John Denver
Creep - Radiohead
Crimson & Clover - Joan Jett
Crazy Little Thing Called Love - Queen
Don't Stop Me Now - Queen
Feel It Still - Portugal The Man
Go Your Own Way - Fleetwood Mac
Happy - Pharell
Have You Seen The Rain - Creedence Clearwater Revival
Hey Ya! - Outkast
I Love Rock & Roll - Joan Jett
Hit Me Baby One More Time - Brittany Spears
I Saw Her Standing There - The Beatles
I Wanna Dance With Somebody - Whitney Houston
I Won't Back Down - Tom Petty & The Heartbreakers
If This Is It - Huey Lewis & The News
Just Like Heaven - The Cure
Kiss - Prince
Killing Me Softly - Roberta Flack
Let's Stay Together - Al Green
Linger - The Cranberries
Mr. Brightside - The Killers
My Girl - The Temptations
Never Gonna Give You Up - Rick Astley
People Make The World Go Round - The Stylistics
Pretty Woman - Roy Orbeson
Purple Rain - Prince
Royals - Lorde
Should I Stay Or Should I Go? - The Clash
Sitting On The Dock Of The Bay - Otis Redding
Star Man - David Bowie
Still Rock & Roll To Me - Billy Joel
Stuck In The Middle - Stealers Wheel
Take On Me - Ah-Ha
The Kids Are Alright - The Who
Ticket To Ride - The Beatles
Valerie - Amy Winehouse
What I Like About You - The Romantics
What's Going On? - Marvin Gaye
What's So Funny 'Bout Peace, Love, & Understanding - Elvis Costello
When I Come Around - Green Day
Wonderwall - Oasis