Kristin Forbes & Greg Robinson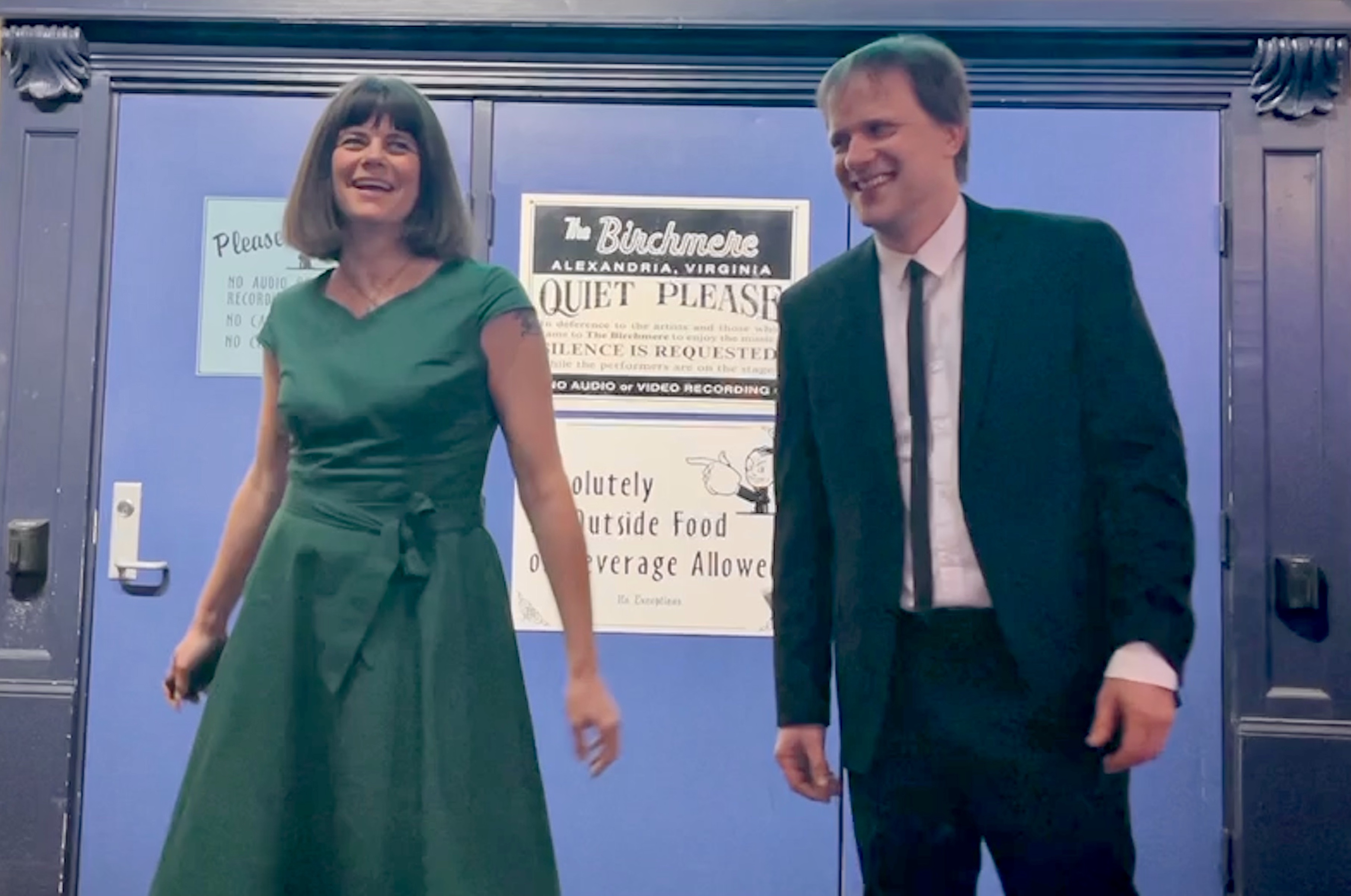 Two of the global ska scene's indelible talents, Kristin Forbes from Baltimore's The Scotch Bonnets and Greg Robinson from NYC's Mephiskapheles, have formed an acoustic duo that features brass as bass, classic vocals, ska-flavored rhythms and tuneful melodies, aimed at being an alternative to a big band but still delivering the infectious groves and joy one finds in a great ska band.

Kristin first met Greg when The Scotch Bonnets and American ska legends The Toasters, with Greg on trombone, toured the Southwestern U.S. together in late 2019. When live music went dormant as a result of the pandemic in 2020, Greg visited Kristin in Baltimore to play on her live web show, A Slice of Hatchet. Along with appearing together on the show three times, Greg and Kristin wrote several acoustic tunes together, as well as arranging enough songs for the two of them to start playing concerts when live music returned.

The duo released a digital EP to Bandcamp in October 2020, Chillin' In Chilmark. Since then, they have performed together numerous times, including a live set on WCSB-FM in Cleveland, a cocktail set at a Baltimore ska superfan's wedding, and a coveted opening set for 2-Tone innovators The English Beat, at The Birchmere in Alexandria, VA. They are scheduled to perform on the acoustic stage at this year's Croydon Fest in Bensalem, PA, as well as several happy hour sets at beach bars over the summer.

Kristin and Greg's acoustic duo brings the energy and musicality of a full band, in a convenient and economical format. It is the perfect opening act for larger bands on a big stage as well as an excellent choice for smaller spaces that want upbeat energy. The duo is a streamlined, versatile and affordable band that travels easily and even can play without electricity, if need be.

Kristin and Greg continue to write new music, as well as arrange songs for their group. They are currently booking shows in the US, UK, and the EU.

Listen to their music on SoundCloud or Bandcamp.